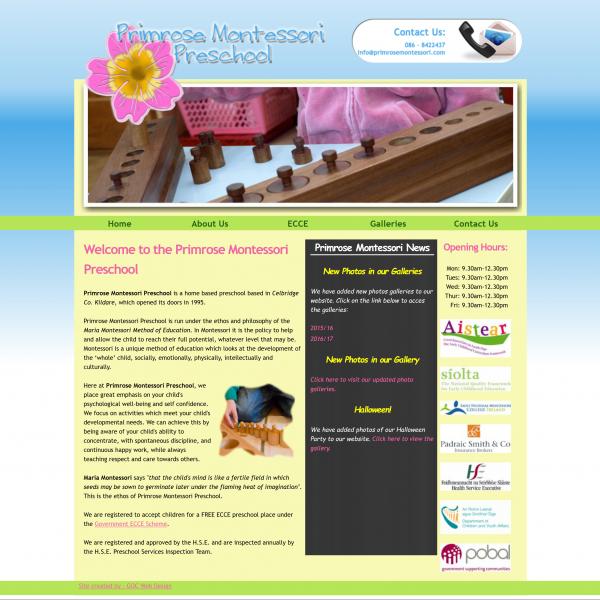 Primose Montessori Preschool
With the cost of running a Preshool increasing and the introduction of the ECCE scheme in Ireland, Primrose Montessori was looking for a new way to advertise their business that was cost effective.
For a long time the business used flyers and local advertising to attract new pupils but with the majority of people now using smart devices to research preschools/schools in the area it was time for a change.
The site is Search Engine Optimised to ensure that it ranks highly for those searching for services similar to it in the area. Since the website went live Primrose Montessori Preschool done no additional marketing or promotion.