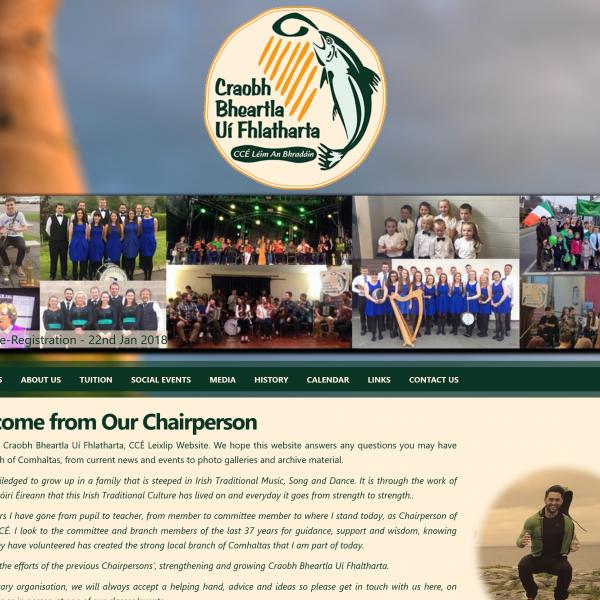 CCÉLeixlip.com (OLD)
CCÉ stands for Comhaltas Ceoltóirí Éireann which is a charitable organisation responsible for the global promotion of Irish Traditional Music, Song and Dance. CCÉ Leixlip is a local branch of this organisation run by volunteers.
Due to minimal funding, cost was a huge part in the considerations when it came to the development of their website. GK Web Design was able to offer CCÉ Leixlip all the functionality they required and more, all within their budget.
As with the majority of the sites we develop, CCÉ Leixlip was built on top of the leading open source CMS(Content Management System). This means that CCÉ Leixlip can be sure of a secure and safe website, but due to the versatility of the system, CCÉ Leixlip can ensure their site content is kept up to date on their own and not worry about making changes that could potentially have consequences to the usability of the site.